Queenswood Stables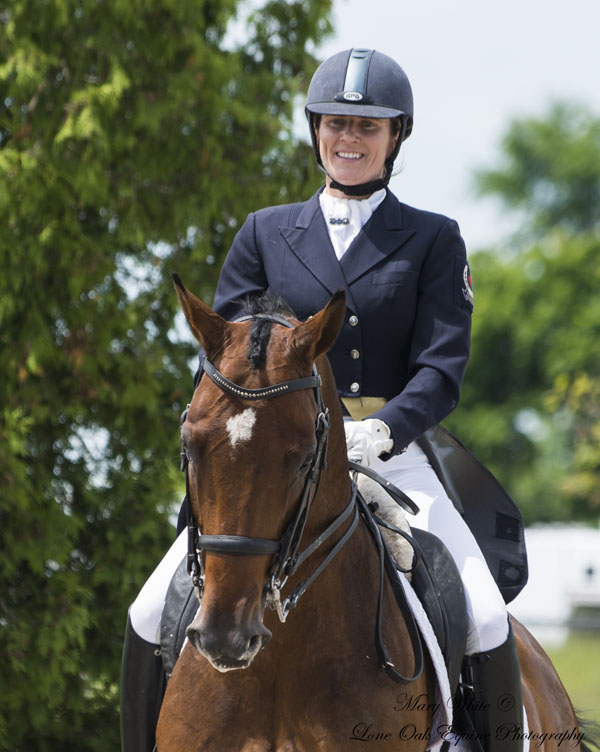 Simone Williams
Queenswood Stables is located on 50 acres in Navan, just 20 minutes east of downtown Ottawa and minutes south of Orleans.
Established in 1978, Queenswood is surrounded by mature trees, with trails leading around the property and on to the Trans Canada trail. We have extensive paddock options, 2 indoor arenas, outdoor jumping and dressage rings.
We offer the highest quality of care, full-service boarding, training and coaching, riding lessons, horse shows, and horse sales services for dressage, hunter / jumper and young talented horses .
Whether you are new to the sport, seeking to hone your skills or an experienced or ambitious competitor, we will help you achieve your riding or competition goals in a friendly, positive and supportive environment.
Give us a call today. We would love to give you a tour of our farm and talk about how we can work with you and/or your horse.
Simone Williams
Simone Williams is an international clinician with many years experience competing, training horses and riders to the International Grand Prix level in dressage. She has taught in many countries including the USA, Barbados, Poland and all across Canada and has won many provincial and national championships. She has represented Canada as part of the Canadian Dressage Team many times at the international level beginning as a young rider and competing today on the international scene her successes include a top 10 finish at the Pan American Games.
Simone started out in the hunter jumper disciplines and competing in the equitation divisions as a junior. Coaching the University of Ottawa Hunter Equitation Team for five years, her students competed and placed at the national championships. She has competed in Eventing and is a level two Eventing coach. Simone enjoys developing horses and riders for hunter, jumper and equitation divisions. This season she has a beautiful hunter, a 2018 Canadian warmblood mare by Carthago Sun 1.
Simone has her High Performance dressage coach certification, has won the 3M coaching excellence award and is also an examiner for the Equine Canada Rider Level program. In 2012 and 2013 she coached Ontario's Canadian Interprovincial Dressage Equestrian Team culminating in a gold medal finish in 2013. She is the past assistant coach of Canada's Paralympic Dressage team.
An active volunteer, Simone has been a director and chair of the Ottawa Area Dressage Group and helped to develop the Sports Canada Long Term Athlete Development Program into a equine specific Long Term Equestrian Development Program. Simone is a past professional rider representative on the Dressage Canada Officials committee. Simone has organized fundraisers for the Humane Society, Bytown Animal Rescue, The Wild Bird Sanctuary and Habitat for Humanity. She currently donates her time and resources to offer opportunities to children who are under the care of the Children's Aid Society.
Simone's current dressage horse Herdeiro Santana is a registered Lusitano gelding winning at third level. She is planning to start Deiro in the small tour in 2022.
"Simone has such a great way of teaching. It doesn't matter what skill level you have or how fancy your horse is, Simone makes you feel like a true rider. She has a knack for getting the most out of the rider and pushing you to do your best. My lessons were always fun for me and my horse. After every lesson I felt empowered. Even now I feel a renewed sense of purpose every time I walk onto the barn at Queenswood Stables.

Last week I came in as Simone was teaching the last few minutes of a lesson. At the end of the lesson the student was glowing. She was so proud of herself and her horse and what they had done together. That is what Simone gives to her students, a sense of pride and accomplishment in what you have done as a team of horse and rider. I feel very lucky to have met her and had the chance to work with her as my coach." - Christie LaRosa, Vankleek Hill, ON, ON
---
Oswaldo Lazurri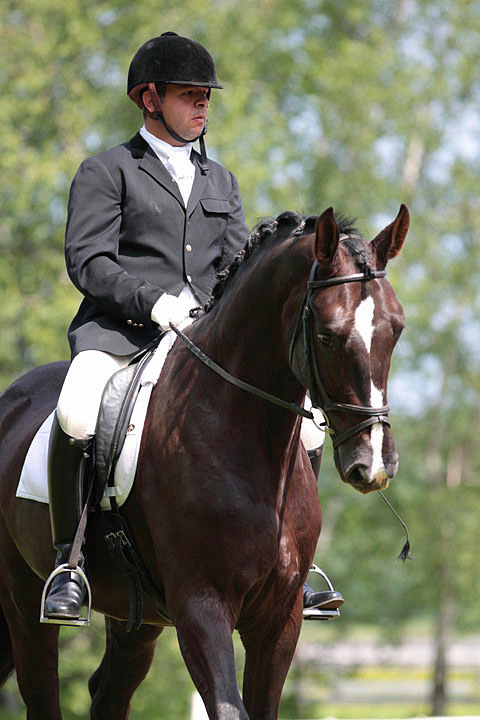 Oswaldo Lazzuri
Brazilian international rider Oswaldo Lazzuri grew up in Sao Paulo where his family owned a renowned Lusitano breeding farm, Haras Lazzuri. Through the years Oswaldo acquired extensive knowledge of the Lusitano breed, while developing expertise in conformation and bloodlines. Oswaldo won several Regional and National Trophies with his Lusitanos.
As his passion for dressage grew, Oswaldo decided to travel the world and perfect his art. In 2006 and 2007, Oswaldo travelled throughout the United Kingdom competing on horses from McLaren Stables. He also trained with a number of well known coaches, including British dressage Olympic star Jane Gregory and Conrad Schumacher's British representative, Reaghan White.
Eager to further develop his dressage skills Oswaldo arrived at Queenswood 2008 to join the Queenswood team under the guidance of International Canadian Rider Simone Williams. Together they developed many horses and students to the highest level of dressage.
Accomplishments at Queenswood include:
2012 3rd Level Eastern Cadora Champion with Ginger
2012 3rd Level Regional Reserve Champion with Cluseau
2013 4th Level Regional Champion with Ginger
2013 Prix St George Champion with Cluseau
2013 Intermediare 1 Reserve champion with Cluseau
"I met Oz in September 2009. I had taken a 7 year break from riding and was looking for a stable to start taking lessons. I took my first lesson with Oz and knew that I had found a coach who really knew how to connect with me and get the best out of my riding. When I started back riding I had hard hands and was a very tough rider, which made the sensitive and lovely horses at Queenswood shiver when I got on them. In a matter of months Oz completely changed how I ride, making me a soft and sensitive rider who could ride one of the most sensitive horse in the barn – Kumara. Oz introduced me to my current horse and best friend, Kumara in March 2010 and it was love at first sight. I purchased the mare in July 2010 and it has been the best experience of my life.
As a coach Oz had found me my perfect partner and in three short years I have gone from second level to Prix St. Georges and now schooling Grand Prix. Oz's horse and human intuition allows him to pair horses and riders such that true partnerships are formed. As a coach he knows when to push, when to praise, when to criticize and when to back off. I am so fortunate to have Oz in my life, he is both a wonderful coach and dear friend. He has made one of my biggest dreams come true – riding the Prix St. Georges.
Thank you Oz!" - Laura-Lee Brenneman, Ottawa, ON